Alex's Commercial Kitchen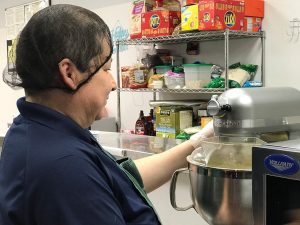 Arc Imperial Valley offers qualified individuals an opportunity to work in Alex's Kitchen. Alex's kitchen is a commercial kitchen offering vocational training for general food handlers. Work areas consist of: point-of-sale cash register training, preparing and cooking food items, portioning and serving food and beverages, assembling, measuring and weighing ingredients. It also includes setting and waiting on tables and attending food counters, in addition to the work typically required in a restaurant such as washing dishes, sweeping, mopping and buffing floors.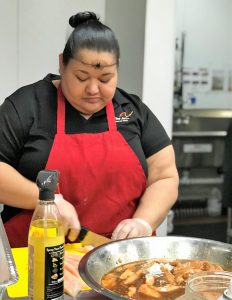 Our kitchen serves breakfast and lunch to staff and consumers, as well as for the general public.
On our rotating menu you can find a variety of food items such as breakfast burritos, breakfast platters, smoothies, healthy snacks, homemade-style lunches and delicious desserts, all prepared fresh by customers who are supervised by trained chefs.
Our kitchen also provides meals to various entities through subcontracting.
Alex's kitchen is currently closed until further notice.