Eligibility
There are no charges for Arc Imperial Valley programs and services. To be eligible, an individual must meet the requirement for funding authorization with the Department of Rehabilitation.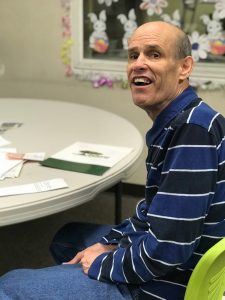 General qualifications for our Programs and Services include, but are not limited to:
Must have an active case with a Regional Center and also qualify for Hab./Rehab services.
Must be at least 18 years or older. Those under the age of 18 may qualify for services through transitional services described in their I. P. P. and meet the guidelines set forth by the Department of Labor.
Must have a medical diagnosis showing a vocational disability related to intellectual retardation or intellectual disability and/or physical disability.
Seizure or psychotic disorders are medically controlled under direct supervision of a qualified medical director.
Not present danger of injury to self, others or property.
Be willing to attend a program according to assigned schedule or otherwise specified. Accommodations may be made according to the American with Disability Act.
Available space in the desired program
Note:
Each specific program or service will have its own Entrance Criteria.