WHO WE ARE
WELCOME TO ARC IMPERIAL VALLEY
The ARC Imperial Valley is the Valley's leading community non-profit corporation serving individuals with disabilities especially developmental disabilities. We provide employment, vocational preparation, residential, paratransit, and other specialized training programs to over 1000 people per month.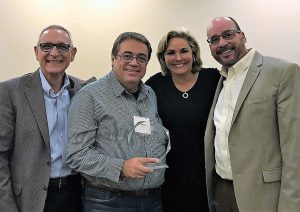 Arc is funded by San Diego Regional Center, the California Department of Rehabilitation and through the support of AbilityOne sponsored Federal Contracts, other contracts, businesses, and individuals.
Arc is a recipient of the highest quality rating from the Commission on Accreditation for Rehabilitation Facilities (CARF) for Organization and Community Employment Services.
The Arc Imperial Valley was recently named Model Employer of The Year by the Association of Regional Center Agencies (ARCA) in Sacramento. Arc IV was specifically lauded for opening the StrikeZone, an entertainment center located in El Centro. StrikeZone and Mozzarelli Restaurants employ over 30 individuals with disabilities performing various jobs.