Behavioral Program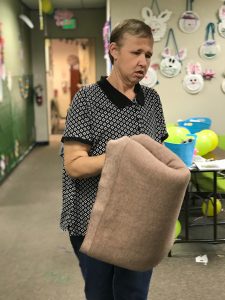 Our Behavioral Program offers a range of services for individuals 18-59. Individuals must have physical, social/emotional or intellectual disabilities which require the supervision that can be met with a maximum ratio of one to three. The program is based on positive support in the areas of:
Vocational Training
Self-Help
Health and wellness
Self-Advocacy
Money Management
Mobility Training
Social Skills
Sensory Integration
Independent Living Skills
Community Integration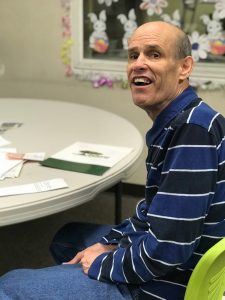 The Program addresses the needs of individuals with developmental disabilities who also have behavioral challenges with focus in the areas of:
Behavior Skills Assessment
Behavior Program Plans
Applied Behavior Analysis
Functional Analysis based on Target Behavior
Intervention & Prevention Teaching
Proactive & Reactive Intervention Strategies
Referred prospective consumers must meet the Entrance Criteria for Population Served. Individuals must exhibit maladaptive behavior, which prevents them from accessing other program options. The outcome expected through our program is an increase in the level of independence, better behavioral coping skills, smooth transition to a less demanding day and, for a select few, and an increase in vocational activities.